Carpet Installation
With over 60 years of experience, we are the carpet installation experts in Martinez, CA! We can successfully bring gorgeous soft surface flooring to your home or business, with long-lasting results and premium performance. Which steps do you need to handle ahead of time? How long until you can walk on your carpet and bring furniture back in? The more that you understand the entire carpet installation process, the less your rooms will be displaced before, during, and after. Read more below and get ready for your new carpet!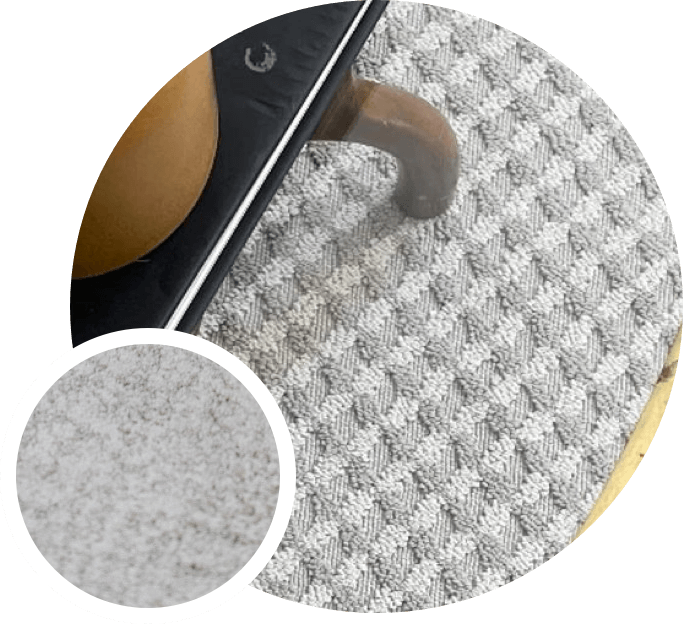 Before carpet installation can even begin, you will need to ensure that these important steps are complete:
Remove all furniture and furnishings from the room and closets that are receiving new carpet.
Take everything framed or hanging off the walls, since these items can easily get knocked off.
Remove all doors in advance in case the new carpet height will prevent full range of movement.
Now, it's time to properly prep the area for carpet installation:
Carpet cannot be installed over existing flooring, so old flooring must be removed completely.
Carpet installation requires a perfectly even, level subfloor so repair all imperfections now.
Bring in the new carpet rolls to acclimate for at least 48 hours in advance.
When your carpet installation day is here, make sure to follow these guidelines:
Stay at home to answer all questions that your carpet installers may need to ask you.
Designate an area for carpet installers to keep tools they need such as tack strips, carpet cutters, knee kickers, carpet stretchers, and nails.
Keep kids and pets well away from the carpet installation process, and from the installer work area.
After your new carpet is installed successfully, make sure to ask any questions and observe the following:
New carpet is ready for light foot traffic without footwear right away, this can help adhesive stick to the subfloor.
Wait 48 to 72 hours for the glue to adhere before high foot traffic & bringing furniture in.
You can vacuum new carpet right away, but you may see shedding for the first few months.