Carpet Care
Spills, stains, scratches, and more! We understand that purchasing new carpet is a major investment for the average homeowner and chaos can happen at any time. However, there's no need to worry about the activity that can take place in your rooms when you have the right carpet care steps to follow. That's why Gil's Carpets is the Bay Area's carpet experts: From preventative steps and regular routines to proper spill and stain treatment, you can be prepared for every situation that your carpet will see.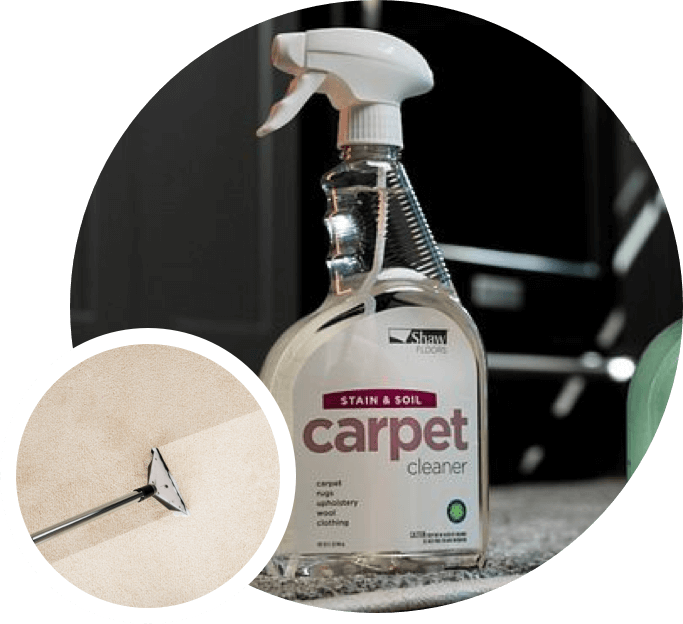 Follow these preventative care steps to help reduce the everyday wear and tear that your carpet will face:
Place mats at all entrances to prevent tracked-in debris from entering the home.
Have residents and guests remove footwear to reduce footprints in your carpet pile.
Keep pet nails trimmed to prevent snags and brush pets to reduce pet dander. Also, ensure your pets are house-trained before spending time on carpet.
When knocked-over glasses or plates of food occur, treat spills on your carpet as promptly as possible:
Use warm water to prevent permanent stains from forming and moisture absorption into the carpet.
Remove solid material with a spoon, starting from the outside of the spill and working in.
Blot liquid stains with paper towels or a white towel, using warm water or a manufacturer-approved gentle carpet cleaner.
To prevent wear-and-tear to your carpet surface, it's extremely important to remove abrasive particles on a regular basis:
Vacuum daily or weekly to remove dirt particles, dust, small food particles, and pet dander.
Invest in a proper vacuum model that suits your specific carpet type and construction.
Avoid vacuums with beater bars on delicate carpet fibers and check your carpet warranty before purchasing or using a robot vacuum cleaner.
As a part of your long-term carpet care plan, we recommend a periodic professional carpet cleaning:
If your carpet care routine does not remove a stain.
If you notice an odor that is not going away that could be coming from your carpet.
If your family suffers from allergies or sinus irritation.
If you feel your carpet does not appear as pristine as you prefer after regular vacuuming.